Leaving a Legacy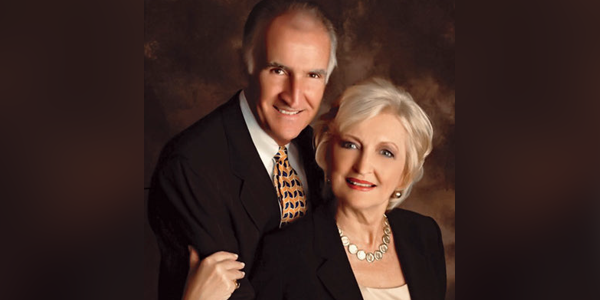 What was your experience like at
Regis?
I am grateful for the education that I received at Regis and the wonderful friendships that were formed there. As young women, we were empowered with knowledge, values, and respect for others and encouraged to pursue our future careers. I was especially inspired by Dr. Vera Laska and Dr. Lily Macrackis who served as mentors and wonderful role models.
How was your 50th Reunion?
What was it like to be back with
fellow Regis grads of all different
decades?
My 50th Reunion was a wonderful celebration as it provided us with the opportunity to reconnect with so many friends.
Why did you decide to join the
Catherine Burke Society?
To celebrate my 50th Reunion, I was inspired by a fellow classmate, Kathleen O'Hare, to make a commitment by including a provision in my will for a gift to establish a scholarship fund. The gift is in honor of Sister Genevieve Marie, my husband William's grand-aunt, who served as president of Regis College from 1932 to 1941.
Why did you want to honor Sister Genevieve Marie Locke with such an amazing tribute?
Sister Genevieve Marie had a profound effect on William and his family and was one of the most notable figures on his mother's side of the family (McKinnon). "Aunt Molly," as she was known to her family, always stressed the benefits of a Catholic education. After being educated at Boston College and Catholic University, she went on to enjoy an illustrious career, including an assignment at Regis College where she served as both president and Sister Superior. A remarkable accomplishment in her day!
William, what did you learn from her?
My mother (Alice McKinnon Duff) was very close to Sister Genevieve Marie. Growing up, I recall accompanying my mother during almost weekly visits to Aunt Molly at the Mother House or at Fontbonne Academy in Milton, Massachusetts. When conducting research for the family history book I published (The Duffs and the MacKinnons; Neighbors for Generations), I learned even more about her academic and professional life, which was inspiring. That a woman from a humble background rose to one of the highest levels in her profession has always been impressive to me.
Leigh, what resonates with you and William that makes you want to support Regis in such an impactful way?
We support Regis' longstanding commitment to a collective community-"we" versus "me" and serving our dear neighbors. Under President Toni Hays and her team, Regis is making the strategic moves necessary for its future success, which is why William and I feel a strong commitment to support the Regis Fund each year as well as a long-term commitment as members of the Catherine Burke Society.
Learn more about giving opportunities through the Catherine Burke Society:
alumni.regiscollege.edu/burkesociety or 781.768.7220